Understanding Surgery to Correct your Sight
Understanding surgery to correct your sight and the importance of the right information to patients.
The Royal College of Ophthalmologists recently published Standardised Patient Information on the common surgical procedures used in eyesight correction.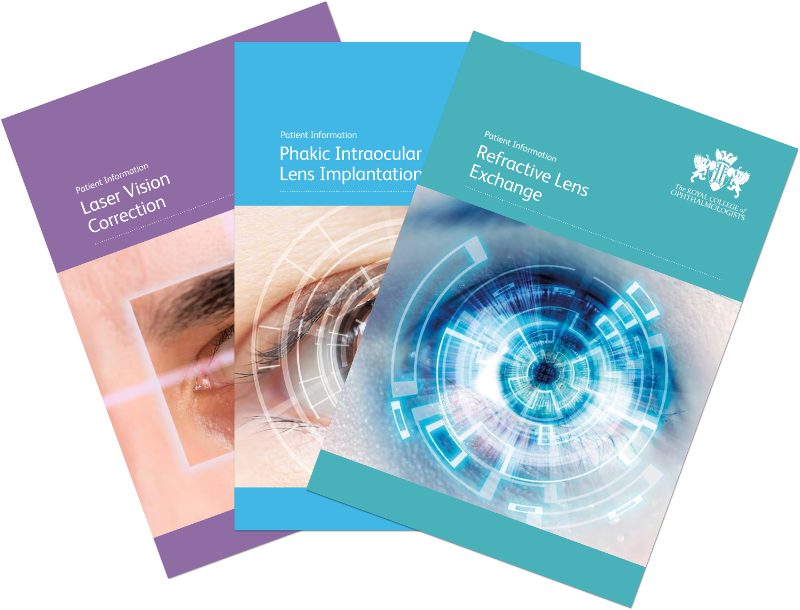 Getting this information right was one of the most important aims of the Refractive Surgery Standards Group I have been chairing at the Royal College since 2015. I had always previously prided myself on being good communicator, with a facility for putting patients at their ease and getting the important messages across. But the input we had from patients and our lay advisers here really taught me something.
First, it is important to make sure you answer the questions that matter most. The Royal College of Surgeons surveyed patients on the key questions, and we followed this framework. Where you, as a surgeon, may be keen to explain the latest advance in laser or lens implant technology; basic information on costs, risks, benefits and alternatives is probably more important for your patients.
Second, you have to put information over in clear, direct English, with the minimum of jargon. Speaking to an international audience or writing an academic paper is a similar challenge. Good doctors and scientists put their concepts over without any literary flourishes or complex vocabulary.
We aimed to distill the results of a large base of existing clinical research into clear answers to the important questions for spectacle and contact lens wearers thinking about surgery. These documents have been worked up through extensive consultation, and should be read alongside information from surgeons and clinics on their approach and what they offer. Wherever you are thinking about having vision correction in the UK, my hope is that this standardised information will help you to understand the choices better.